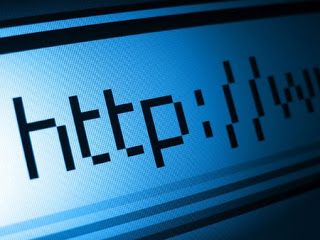 Today I want to talk about "Personal Branding and Securing Your Space in the Online Arena". One of the first things that I tell small business owners, or even aspiring entrepreneurs, or just people who think they might want to do SOMETHING, even if they don't know what it is, on the internet is to: GET YOUR OWN DOMAIN NAME!
By that I mean, purchase your own domain name, for instance, one of the first domains that I purchased was KindraCotton.com. At the time, I didn't know how I'd use that domain, but I purchased it because essentially it's a $10/year investment in someone with a very bright future.
I'm amazed at the number of people who don't think to get their name as domain names, especially if they're available. It's a smart move on anybody's part.
So, if your name is available as a domain name: BUY IT! If your company name is available as a domain name: BUY IT! And if you can afford it, by the .NET, .ORG, and .BIZ extensions of it too! Because at some point, this all becomes about protecting your brand.
I tell people constructing websites for the first time, to make the investment in additional domains, because you'd hate to have your brand take off, and you only own the .COM of that name. It would be pretty terrible if you made the .COM name popular, then someone else (possibly one of your competitors) comes right under you and purchases your .NET and/or .ORG or .BIZ extensions and starts to offer a product or service very similar to yours OR they can just purchase your .NET address, then redirect it to their site, thus siphoning off potential customers of yours who mistakenly enter a .NET or other extension besides .COM.
If you have a domain name that includes a word that's often misspelled: BUY THE MISSPELLINGS AS WELL. You can redirect those domains to your correct domain, but you'd hate to once again miss customers because of visitor error (and visitors make errors ALL THE TIME).
So, I want to leave you with this last thought: If you purchase your domain, even if it's just YOURNAME.com, remember that whatever price you purchase it for, you can more than likely get that price for multiple years. For instance, the domain special through GoDaddy offers .COM domains for only $7.49/year. That means, you can get a .COM domain, and register it for 5 years for under $40! That's a really good deal, because what I've noticed is that every year, the price of domains go up anywhere from about 10-20%. If you can afford to buy multiple years: BUY MULTIPLE YEARS!
Buying a domain is easy, in fact, here's a YouTube tutorial showing you how to do it:
Ok, so here's the first tally. Starting at $365 minus $7.67, bringing the remaining balance to: $357.33.
Don't forget to check out the other YouTube videos that have already been uploaded to my Youtube Channel which can be found at YouTube.com/BootstrappingWithout
Leave comments on this blog, or send me an email at "podcasts[@]bootstrappingwithoutboots.com". There's also a Twitter account where you can reach out to me in 140 characters or less, and that's withoutboots. Finally, you can give me a call on my Google Voice Line at 615-59-BOOTS (that's 615-592-6687).
Kindra Cotton, Small Business Survival Specialist
Serial Entrepreneur: Jill of All Trades and Master of Two (Information, Technology).